Welcome to our farm!  We have miniature dachshunds for sale in Alabama and the Southeast!  We specialize in breeding quality AKC registered Miniature Smooth and Longhaired Dachshunds fit for various different fields of service.  Hunting, conformation showing, earth dog, agility, or just plain companion.... whatever your desire we can help you select the dog that will be the best fitted for your desired hobby or career.  

Keep in mind, anyone can breed a cute puppy!  That doesn't take much thought.  What takes time is creating a structurally sound dog that will look like a dachshund as an adult,  and have optimum health  it's entire life. 

We don't want you to make an impulse decision about a lifetime commitment.  We want you to browse, discuss, and let us help you find that "perfect companion" or dog that has, in our opinion the prospective personality to enjoy what you want to do.  Look at us as matchmakers for humans and canines. 

If your active, you need a more active dog.   If you are a couch potato, we have those personalities also.  So browse our site, check out the new puppies or an adult or rescue pup/adult.  We will let you in on each puppies strong and weak points.  Keep in mind that we do NOT breed dogs as a means of acquiring an income...we breed dogs for the love of the breed.

If you own a Bright Creek pup send me a picture and sign our guest book.   We love to hear how our pups are doing as adults.   

    Browse around and most of all....enjoy!

Many thanks to everyone who has used our "boarding" services this year.  We love to see the little darlings come back for the week/weekend and we can evaluate how WE are doing as breeders and answer any questions, etc. you may have!  Boarding is $8.00 per day, well below what your vet will probably charge.


Dachshunds are loyal and affectionate.  They are great with children and other dogs.  They crave human attention and need to feel part of the family.  Doxies love to travel and make excellent travelling buddies.  They are Lap Dogs Elite!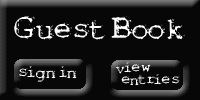 If you want a dog, but prefer a house trained adult, then we probably have a dog that is ready for retirement to a family.   We don't "use" our dogs to death, we use them sparingly and then find them great homes.    Call or email if you are interested....we have several dogs to place at a mimimal cost to spay/neuter each year.

Crystal & Donita with two pups heading home to Vogelweh, Germany!  

Families from all over the Southeast come to Bright Creek for a puppy.  We breed a very old, settled bloodline that keeps our pups so very calm without loosing any of that dachshund "TYPE".

Thanks Judge Olvis for a Best of Variety from the 

classes!   I'll never forget that day!

The guest book is for comments, email me at 

brightcreek@gmail.com and I usually respond

to my emails several times a day.

Beautiful Red Brindle "Harley"!

Who lives in California!  Update:  We bought a Harley Pup!  Check 

out Winslow!

Some of you ask me "What happens to a dog when you can no longer use it in your breeding program".....my answer is, "They become wonderful playmates for families."

Below is a perfect example.   

For the most part (unless there are other genetic markers) English Cream puppies are born black.   By 8 weeks they will look creamy under the haircoat and creamy points will appear.   Below is Munro, our young stud dog, son of Bada Bing Vinny.  He is a Shaded English Cream.

Coco is holding out on us!   No pups yet!

Thanks for the picture Morgan of Jax all dapper and ready for winter!